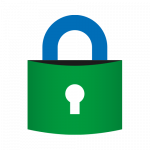 Advisory and Security Assessment
Professionals ready to evaluate the situation of your business and to develop the most appropriate security plans
OUR OFFER

Our certified Security Managers (UNI 10459:2017) offer to businesses a complete high quality advisory, following a particular process called Risk Management Process.
The steps:
Identification of the context
Identification of the risks
Risks analysis (type and level of the risks)
Risks evaluation
Risks mitigation
The process will be carried out though:
Data collection
Surveys and on site investigations
Data Analysis
Development of security plans
Training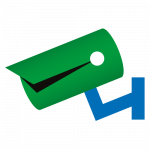 Safety and security systems
Technological systems for the protection of every type of building, office, shop and other structures
OUR OFFER
Our expert operators can handle every aspects related to alarm systems, access control systems, and in general every kind of safety and security systems:
The design of the system
The purchase or free on-loan
The installation
The maintenance
EXAMPLES OF PRODUCTS
Infra red and microwaves barriers
Detectors and sensors for internal /external areas
GSM/GPRS/ADSL/RADIO devices for signal and alarm remote transmission
Alarm systems connected with the Operation Centre and the mobile devices
IP HD cameras and thermal cameras for the detection and the identification of intruders
Digital video recorder with great memory, compatible with digital and analogical cameras
App for mobile devices for the remote management of security systems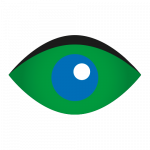 Remote surveillance and monitoring
A constant monitoring, carried out by qualified operators, h24 7 days a week
OUR OFFER
Every safety and security system can be connected to our Operation Centre, and be constantly monitored: our operators remotely control the activity and the correct functioning of the systems.
They monitor and manage every signal of the alarm systems, and every image and video provided by the cameras installed in the areas where protection is required.
EXAMPLES OF SERVICES
Remote monitoring and management of signals, information, images
Video alarm and video control after the alarm
Remote video inspection
Intervention of our Guards in case of necessity
Immediate alert of the client in case of alarm
Eventual alert of Police, Fire-fighters or Ambulance
Technical intervention upon request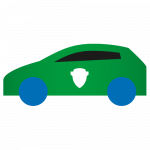 Patrols and specialized personnel, always ready to intervene
OUR OFFER
Our intervention service is always a valid support for every kind of security activity. Our guards are trained to intervene professionally and promptly in case of necessity, thanks to our widespread coverage of the territory, the h24 connection between the security systems, the Operation Centre and the patrol on the territories.
EXAMPLES OF SERVICES
Immediate intervention in case of alarm or malfunctioning of the systems
The most modern mobile units
Guards trained to professionally evaluate the risk level, with conscious use of defence instruments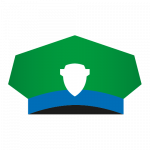 Fixed Surveillance and Inspections
Qualified and authorized personnel for the security of people, goods and buildings
OUR OFFER
It is at your complete disposal a team of security professionals, guards authorized by public institutions, armed and in uniform, constantly connected with the Operation Centre.
For the surveillance of firms, banks, hospitals, supermarkets, and any other kind of structure, in order to guarantee the safety and the security of people and buildings.
EXAMPLES OF SERVICES
Fixed surveillance
Good and estates custody and protection
Access control
Anti-intrusion services
Anti-burglary and anti-theft services
Periodic inspections: day/night, internal/external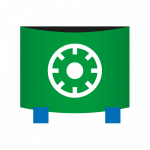 Protection for money and other valuables
OUR OFFER
We carry out the services with light vehicles constantly connected with our Operation Centre and equipped with GPS localisation systems.
EXAMPLES OF SERVICES
Transport of small sums of money and reserved mail
Escort for the transportation of high valuable goods, weapons
Custody and protection of valuables, backup magnetic supports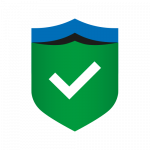 Security in sensitive areas
Qualified operators able to handle the security of sensitive sites
OUR OFFER
Our guards are trained to manage every security aspects related to the protections of soft targets such as tribunals, supplier of water, gas and electricity, aqueducts, telecommunications firms, airports, havens, train stations and other transport nodes.
EXAMPLES OF SERVICES
Surveillance and control by selected, trained and certified security operators
Support in the drafting of the DUVRI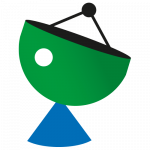 Satellite localization and monitoring, fleet management
The highest level of protection for drivers, vehicles and transported goods
OUR OFFER
Our internal division is represented by the historical and well known brand ServIm: we are able to offer an advanced satellite localization system operating at an international level. It is ideal for many industries, such as transport, automotive, agriculture and social sectors. It guarantees the safety and security of drivers and vehicles on the road, and allows to optimize the costs related to road transportation.

For more information, please visit the website of our division, ServIm: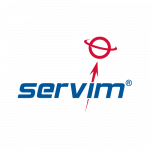 EXAMPLES OF PRODUCTS AND SERVICES
Real-time satellite localization and WEB Portal
Access door protection
Driver assistance (duress system, anti-theft)
Logistic services, route control and targets management
Fuel consumption control and digital tachograph management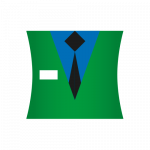 Doorkeeping and other unarmed security services
Security and discretion, kindness and professionalism
OUR OFFER
We dispose of an internal division of unarmed security operators who guarantee surveillance and control together with absolute discretion.
EXAMPLES OF SERVICES
Doorkeeping
Reception
Access control
Door opening and closing
Welcoming, switchboard and mailroom
Emergency management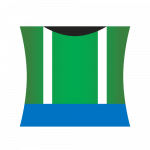 Stewarding and security services during events
Security during highly crowded events
OUR OFFER
Stewarding represents one of the fundamental elements in the modern strategies for the security of stadiums and any other structure in which a great event takes place.
Our staff is trained to operate during events like sport events, concerts, fairs and exhibitions. They can guarantee the right mix of competences in order to satisfy the security and safety needs, and at the same time welcoming and helping the public.
EXAMPLES OF SERVICES
Stadium preparation
Monitoring and regulation of entry
Pre-filtering and filtering
Checking spectator with pat-down systems
Specific services to prevent illegal activities
Informing police officers of anomalies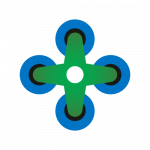 Technological research at the service of the security
OUR OFFER
The evolution of technological research offers to the security industry many valid opportunities that, if selected and used in a proper way, can guarantee high prevention levels.
Our designers maintain an excellent training level, they are constantly prepared and informed about the latest innovation, in order to provide the best integrated solutions, results of an efficient mix of technological and human elements.
EXAMPLES OF PRODUCTS
Integrated domotics and drone systems
Next generation systems for access control
Video surveillance carried out by drones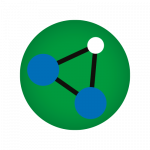 Network, International Services and Travel Security
To support the security of your business, everywhere
OUR OFFER
Network and international services

Our network division allows us to assist clients everywhere, in Italy and abroad, guaranteeing a single contact point for various and different kind of services, and always maintaining a high quality standard.
Our mission (providing high security level services in every country) has brought us to build a well consolidated network of selected and reliable partners, also in High Risk Areas.
Travel Security

Technological and logistic support and security expertise during all phases of travel in High Risks Areas. Organization and management of security in complex and high-risk environments for companies that, in a Duty of Care perspective (Italian Decree 81/08, Civil Code art. 2087), must guarantee the safety and security of their travelling personnel and the security of assets and production processes abroad.
For more information, please visit the website of our company Umbrella Group Ltd.: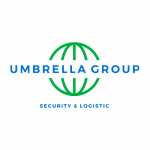 EXAMPLES OF SERVICES
Country profile
Pre-trip training (health, security, culture, first aid, emergency and procedures)
Satellite surveillance of people and vehicles
Vital signs monitoring
Security of people and facilities in High Risk Areas