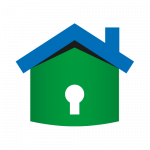 Professionals ready to evaluate the situation of your home and to develop the most appropriate security plans
OUR OFFER
Our certified Security Managers (UNI 10459:2017) and their proved experience are at your disposal, to develop the most efficient and personalized prevention plans, ideal for every type of home:
Condominium
Apartment
Villa
Holiday home
OUR PROCEDURES
Survey of the building the surrounding areas
Risk evaluation (break-in, intrusion, theft)
Development of the best solution
Training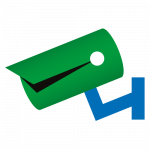 Safety and security systems
Technological systems for the protection of your home and a high protection level
OUR OFFER
Our expert operators can handle every aspects related to alarm systems, access control systems, and in general every kind of safety and security systems:
The design of the system
The purchase or free on-loan
The installation
The maintenance
EXAMPLES OF PRODUCTS
Infra red and microwaves barriers
Detectors and sensors for internal /external areas
GSM/GPRS/ADSL/RADIO devices for signal and alarm remote transmission
Alarm system connected with the Operation Centre and mobile devices
IP HD cameras and thermal cameras for the detection and the identification of intruders
Digital video recorder with great memory, compatible with digital and analogical cameras
App for mobile devices for the remote management of security systems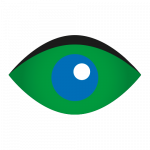 Remote surveillance and monitoring
A constant monitoring, carried out by qualified operators, h24 7 days a week
OUR OFFER
Every safety and security system can be connected to our Operation Centre, and be constantly monitored: our operators remotely control the activity and the correct functioning of the systems.
A discrete and carful protection, always respecting your privacy.
EXAMPLES OF SERVICES
Remote monitoring and management of signals, information, images
Video alarm and video control after the alarm
Remote video inspection
Intervention of our Guards in case of necessity
Immediate alert of the client in case of alarm
Eventual alert of Police, Fire-fighters or Ambulance
Technical intervention upon request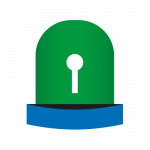 Remote assistance and helpline
To protect the safety of people living alone
OUR OFFER
As soon as we receive the signal requesting assistance/help, the personnel in our Operations Centre immediately get in touch with the person designated to be contacted. They verify the reason of the call and the seriousness of the situation, and initiate the most appropriate procedures in order to solve the problem in the shortest time and in the best way possible.
This service is particularly dedicated to old people, who live alone and are unfortunately often affected by diseases like senile dementia or Alzheimer's disease.
EXAMPLES OF SERVICES
Management of signals and requests of assistance
Intervention in case of need
Eventual alert of ambulance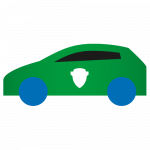 Patrols and specialized personnel, always ready to intervene
OUR OFFER
Our intervention service is always a valid support for every kind of security activity. Our guards are trained to interveneprofessionally and promptly in case of necessity, thanks to our widespread coverage of the territory, the h24 connectionbetween the security systems, the Operation Centre and the patrols on the territories.
EXAMPLES OF SERVICES
Immediate intervention in case of alarm or malfunctioning of the systems
The most modern mobile units
Support and escort